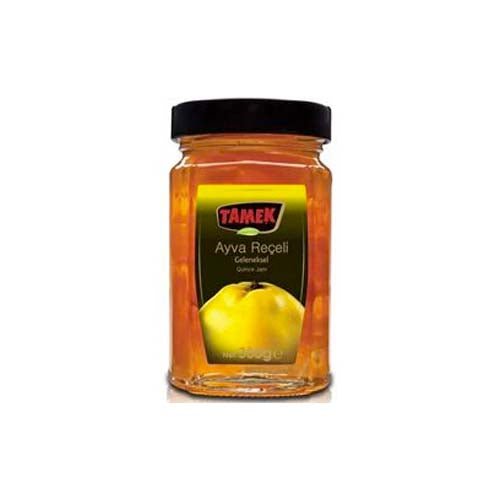 TAMEK QUINCE JAM 380GR GLASS
Original price
$4.49
-
Original price
$4.49
TAMEK QUINCE JAM 380GR GLASS
Looking for a delicious and healthy jam for your breakfast? Look no further than TAMEK Quince Jam! Made from the freshest quince, this jam is a delightful blend of sweet and tangy flavors that are sure to make your taste buds dance.
Each jar of TAMEK Quince Jam contains 380 grams of pure, high-quality quince goodness. It's perfect for spreading on toast, biscuits, or croissants, or for adding a touch of sweetness to your yogurt, oatmeal, or smoothie bowls. Plus, it comes in an elegant glass jar that you can reuse or recycle.
At TAMEK, we pride ourselves on using only the finest ingredients in our products, and our Quince Jam is no exception. It's free from preservatives, artificial colors, and flavors, and is made with non-GMO fruits that are carefully selected and harvested at their peak ripeness.
So why settle for ordinary jam when you can enjoy the delicious taste and health benefits of TAMEK Quince Jam? Try it today and discover a new level of breakfast bliss!