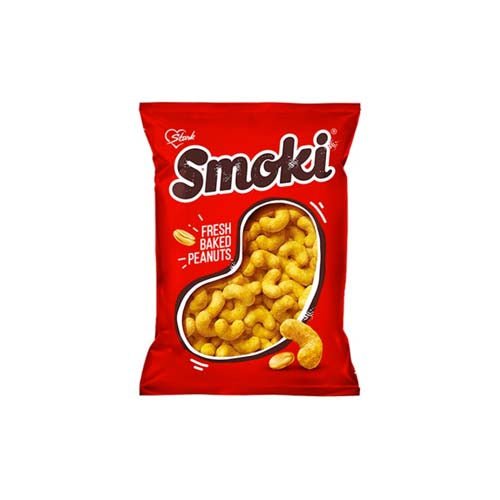 Smoki Peanut Snack 50gr
Original price
$0.69
-
Original price
$0.69
Smoki Peanut Snack 50gr
Satisfy your cravings for a crunchy and savory snack with Smoki Peanut Snack in a convenient 50gr size. Made with high-quality, all-natural ingredients, this delicious and nutritious snack is perfect for a quick pick-me-up or as an on-the-go treat.
The peanuts are roasted to perfection and seasoned with a savory blend of spices, resulting in a crispy and flavorful snack that is sure to please your taste buds. Smoki Peanut Snack is the perfect choice for anyone who loves the delicious taste of peanuts and wants a healthy and nutritious snack that is free from preservatives, additives, and chemicals.
Whether you're looking for a tasty snack to enjoy between meals, or a flavorful addition to your lunchbox, Smoki Peanut Snack is the perfect choice. So why wait? Add Smoki Peanut Snack to your cart today and taste the difference for yourself!