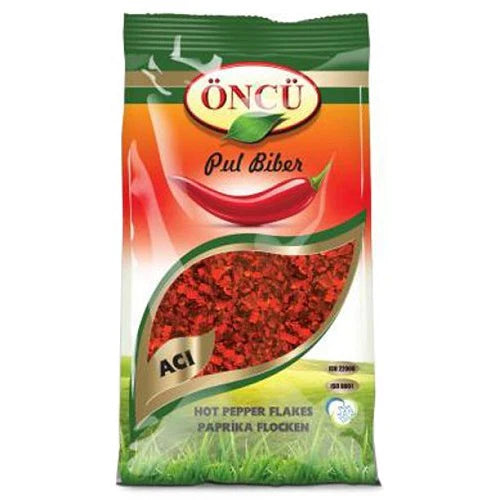 Saray Hot Pepper Sauce 350gr
Sold out
Original price
$4.99
-
Original price
$4.99
Saray Hot Pepper Sauce 350gr
Looking to add some bold and spicy flavor to your meals? Look no further than Saray Hot Pepper Sauce 350gr!
Made from a unique blend of hand-picked peppers, spices, and herbs, this hot sauce packs a punch of heat and flavor that will take your taste buds on a wild ride. Whether you're a fan of spicy foods or looking to add some excitement to your meals, Saray Hot Pepper Sauce 350gr is the perfect choice.
What's more, this hot sauce is incredibly versatile and can be used in a variety of recipes. Whether you're looking to add some kick to your favorite dishes or create a spicy dip or marinade, Saray Hot Pepper Sauce 350gr is sure to impress.
And because Saray Hot Pepper Sauce 350gr is made with all-natural ingredients and contains no artificial colors, flavors, or preservatives, you can feel good about adding it to your meals as a healthy and flavorful source of heat.
So why wait? Add Saray Hot Pepper Sauce 350gr to your pantry today and discover the bold and spicy flavor that everyone is raving about. Order now and taste the difference for yourself!