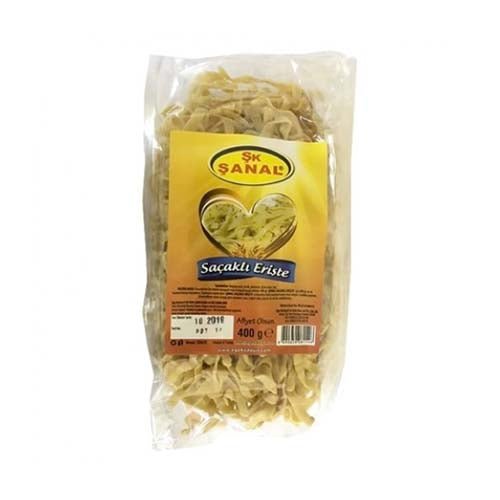 Sanal Eriste 400gr
Sold out
Original price
$3.99
-
Original price
$3.99
Sanal Eriste is a high-quality and versatile pasta that is perfect for a wide variety of dishes. This 400gr pack of pasta is ideal for families and individuals who love to cook and experiment with different recipes.
Made with the finest quality durum wheat semolina, Sanal Eriste is known for its excellent texture and rich, nutty flavor. Its firm texture makes it perfect for both cold salads and warm dishes, ensuring that your pasta meals always come out perfectly.
Sanal Eriste is quick and easy to prepare, making it a convenient and time-saving option for busy weeknights. Its versatile nature means it can be used in a range of dishes, from classic spaghetti and meatballs to more adventurous dishes like cold pasta salads and baked pasta dishes.
The 400gr pack of Sanal Eriste ensures that you always have enough pasta on hand for a delicious and satisfying meal. Its high-quality ingredients and delicious flavor make it a popular choice for home cooks and chefs alike.