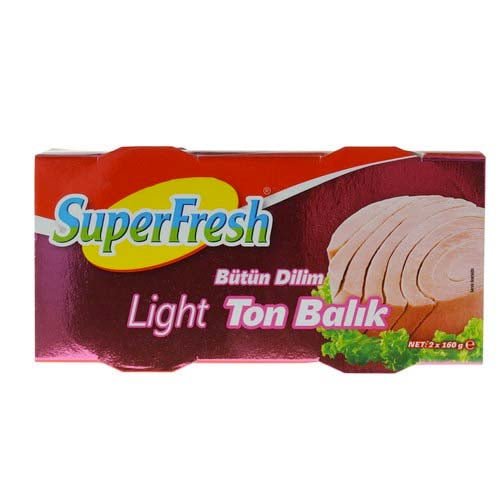 S.Fresh Light Tuna 2x160g
Original price
$5.99
-
Original price
$5.99
S.Fresh Light Tuna 2x160g
S.Fresh Light Tuna is a premium quality tuna that is perfect for those who want a delicious and healthy meal. Our Light Tuna is made from the freshest tuna, carefully handpicked and packed in a convenient 2x160g package.
Our Light Tuna is a rich source of protein, omega-3 fatty acids, and other essential nutrients that are important for maintaining a healthy diet. It's also low in fat and calories, making it an ideal choice for those who are watching their weight.
S.Fresh Light Tuna is easy to prepare and can be used in a variety of dishes. You can add it to salads, sandwiches, pasta dishes, and more. It's a versatile ingredient that will enhance the flavor of any meal.
We take great pride in the quality of our products, and S.Fresh Light Tuna is no exception. Our tuna is carefully selected, processed, and packed to ensure that it retains its freshness and flavor.
With its convenient 2x160g packaging, S.Fresh Light Tuna is the perfect choice for those who want a quick and healthy meal. It's easy to store and can be kept in your pantry or refrigerator for whenever you need it.
So, if you're looking for a delicious and nutritious meal that's easy to prepare, try S.Fresh Light Tuna today. You won't be disappointed!