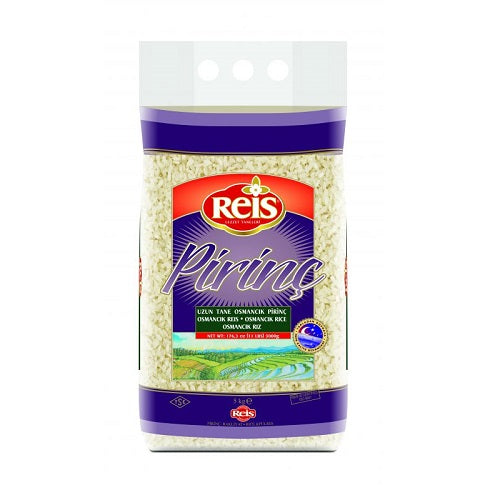 REIS OSMANCIK RICE 5KG
Original price
$27.49
-
Original price
$27.49
REIS OSMANCIK RICE 5KG
If you're looking for premium quality rice that is both delicious and nutritious, look no further than Reis Osmancık Rice 5kg. Sourced from the fertile lands of Turkey, our rice is a staple in Turkish cuisine and a must-have ingredient in every kitchen.
Osmancık rice is a type of medium-grain rice that is known for its delicious flavor, delicate texture, and high nutritional value. It is a versatile ingredient that can be used in a wide variety of dishes, from traditional pilafs and stews to modern fusion dishes.
At Reis, we take great care in selecting the best quality Osmancık rice for our customers. Our rice is grown using traditional farming methods and carefully processed to ensure that every grain is of the highest quality.
Whether you're making a delicious pilaf, a flavorful stew, or a mouth-watering risotto, Reis Osmancık Rice 5kg is the perfect ingredient to add to your recipe. It's easy to cook, versatile, and adds a deliciously nutty flavor and texture to your dishes.
So why wait? Add Reis Osmancık Rice 5kg to your cart today and experience the delicious taste and nutritional benefits of this amazing ingredient!