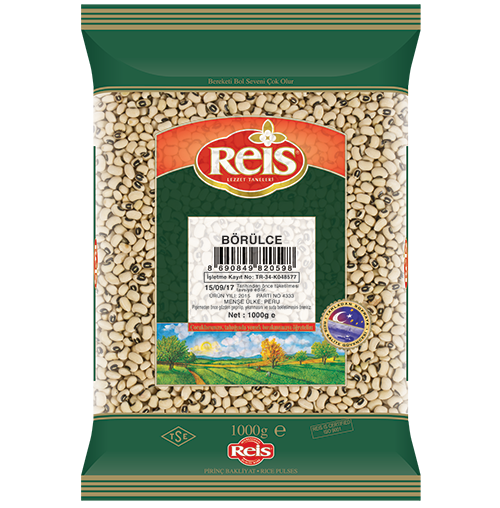 REIS BORULCE 1kg
Original price
$8.49
-
Original price
$8.49
REIS BORULCE 1kg
Reis Black Eyed Beans 2.2lb
REIS BORULCE 1kg is a premium quality pack of Turkish black-eyed beans that are perfect for adding a delicious and nutritious twist to your favorite recipes. Our beans are carefully sourced from the finest quality beans and are packaged to retain their freshness and flavor.
Black-eyed beans are a rich source of protein, fiber, healthy carbohydrates, vitamins, and minerals. They are also low in fat and calories, making them an excellent choice for those looking to maintain a healthy and balanced diet.
REIS BORULCE 1kg is perfect for adding to soups, stews, salads, and rice dishes. They are versatile and easy to cook, making them an excellent option for busy weeknight dinners or meal prep. Plus, with 1kg of beans, you can cook up a big batch to enjoy throughout the week.
This 1kg pack of REIS BORULCE is convenient and easy to use. Simply soak the beans overnight, drain them, and cook them in your preferred way. They can be cooked on the stovetop, in a pressure cooker, or in a slow cooker, depending on your preference.
At REIS, we are committed to providing our customers with the highest quality products at affordable prices. Our black-eyed beans are no exception. We take great care to ensure that each pack of beans is made with the finest quality ingredients and packaged with care, so you can enjoy the delicious taste and nutritional benefits of our beans with every use.
So why wait? Add REIS BORULCE 1kg to your cart today and experience the delicious and nutritious flavor of this amazing product.