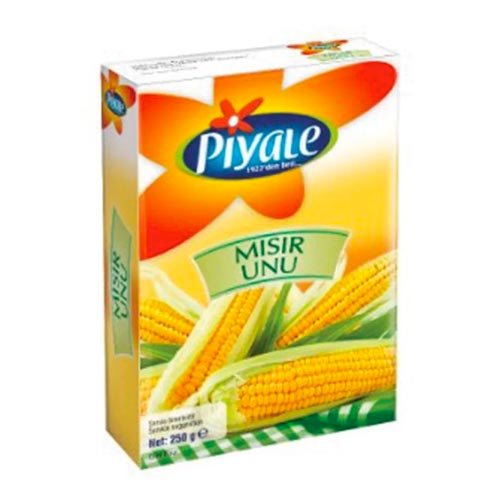 Piyale Corn Flour 250gr
Original price
$1.79
-
Original price
$1.79
Piyale Corn Flour 250gr
Piyale Corn Flour is a premium quality flour that is perfect for all your cooking and baking needs. Made from the finest quality corn, this 250gr pack of corn flour is ideal for making delicious and nutritious meals.
Our corn flour is naturally gluten-free, making it a great option for those with gluten sensitivities or celiac disease. It is also high in fiber, vitamins, and minerals, making it a healthy addition to your diet.
Piyale Corn Flour is perfect for making a wide range of dishes, from crispy and delicious cornbread to fluffy and flavorful pancakes. It can also be used as a thickening agent for sauces, soups, and stews, giving your dishes a rich and velvety texture.
This 250gr pack of Piyale Corn Flour is convenient and easy to use. Simply store it in a cool, dry place and use it whenever you need it. It is also versatile enough to be used in both sweet and savory dishes, making it a must-have ingredient in your pantry.
At Piyale, we are committed to providing our customers with the highest quality products at affordable prices. Our corn flour is no exception. We take great care to ensure that each pack of corn flour is made with the best quality corn and packaged with care, so you can enjoy the delicious taste and nutritional benefits of our corn flour with every use.
So why wait? Add Piyale Corn Flour to your cart today and enjoy the delicious taste and nutritional benefits of this amazing product.