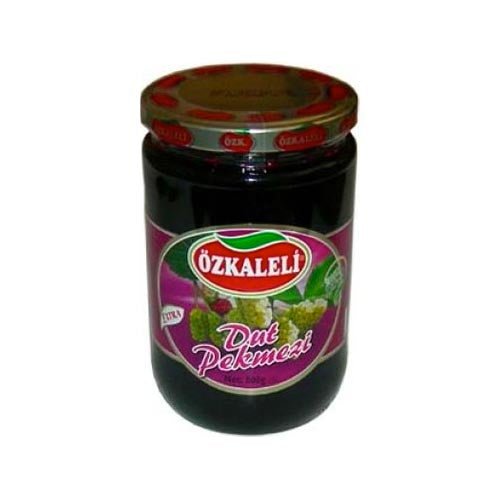 Ozkaleli Mulberry Molasses 800g
Sold out
Original price
$6.99
-
Original price
$6.99
Ozkaleli Mulberry Molasses 800g
Looking for a healthy and delicious way to sweeten your meals? Look no further than Ozkaleli Mulberry Molasses! Made from 100% natural mulberries, this rich and flavorful molasses is a nutritious and tasty addition to any pantry.
Our mulberry molasses is made using traditional methods, with no additives or preservatives, ensuring the purest and highest quality product. With its deep, dark color and unique flavor, Ozkaleli Mulberry Molasses is the perfect ingredient for a wide range of dishes, from savory stews and marinades to sweet baked goods and desserts.
Our 800g jar of Ozkaleli Mulberry Molasses is perfect for home cooks and professional chefs alike, offering plenty of delicious molasses for all your culinary needs. So why wait? Add Ozkaleli Mulberry Molasses to your pantry today and start enjoying the rich and natural sweetness of this ancient superfood!