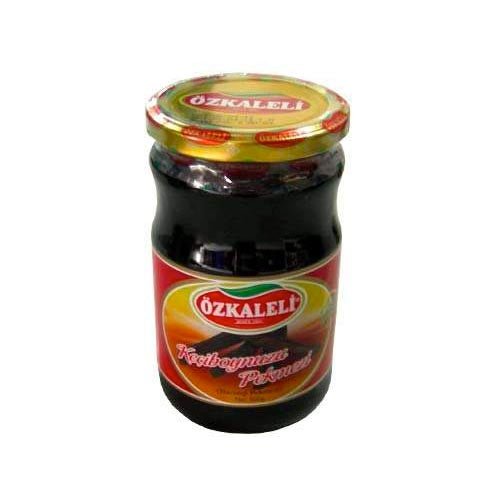 Ozkaleli Carob Molasses 800g
Sold out
Original price
$6.99
-
Original price
$6.99
Ozkaleli Carob Molasses 800g
Looking for a sweet and healthy alternative to regular molasses? Look no further than Ozkaleli Carob Molasses! Made from the carob fruit, this natural sweetener is rich in vitamins and minerals, including calcium, iron, and potassium.
Our Ozkaleli Carob Molasses comes in a generous 800g jar, perfect for enjoying on its own as a spread or using as a natural sweetener in your favorite recipes. It's a great alternative to sugar or other artificial sweeteners, providing a delicious, natural taste that you can feel good about.
Try Ozkaleli Carob Molasses today and experience the rich, satisfying taste of this wholesome sweetener.