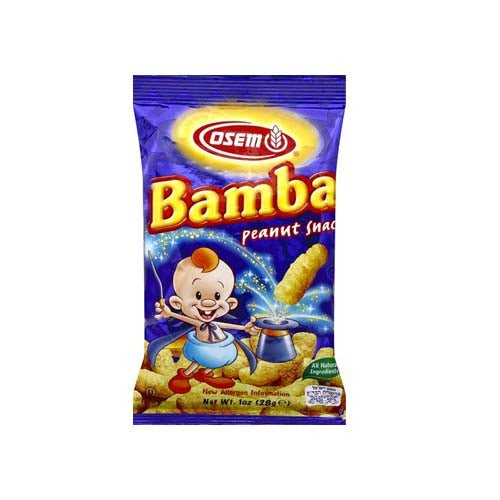 OSEM BAMBA SNACK SMALL
Original price
$1.69
-
Original price
$1.69
OSEM BAMBA SNACK SMALL
Looking for a delicious and crunchy snack to satisfy your cravings? Look no further than OSEM Bamba Snack Small! This snack is made with high-quality peanuts and corn, making it a nutritious and satisfying snack that you can enjoy any time of day.
What makes OSEM Bamba Snack Small so special is its unique texture and flavor. The peanut and corn combination creates a delicious and crispy snack that is perfect for munching on while you work, study, or watch TV. Plus, it's a healthier alternative to other snacks that are loaded with sugar and artificial ingredients.
One of the best things about OSEM Bamba Snack Small is how easy it is to take with you on the go. Whether you're packing a lunch, going on a road trip, or just need a quick snack while you're out and about, these snacks are the perfect choice. They come in a convenient resealable bag that makes it easy to take them with you wherever you go.
So why wait? Try OSEM Bamba Snack Small today and discover the delicious and nutritious snack that everyone is talking about!