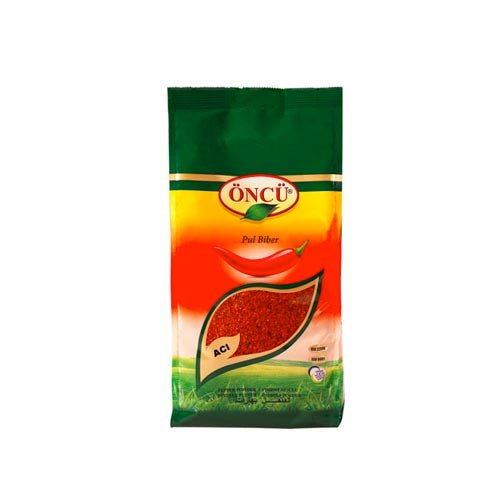 Oncu Maras Pepper 200gr
Original price
$3.49
-
Original price
$3.49
Looking for a delicious and spicy seasoning to add to your meals? Look no further than Oncu Maras Pepper! This 200-gram pack is filled with premium quality Maras pepper that's perfect for adding a little heat to your favorite dishes.
Maras pepper is a popular spice in Turkish cuisine, known for its unique and rich flavor. It's grown and harvested in the Maras region of Turkey, where the climate and soil are perfect for producing peppers with a distinctive taste and aroma.
With Oncu Maras Pepper, you can easily add a touch of Turkish flavor to your cooking. Use it as a rub for meats, sprinkle it on vegetables, or mix it into sauces and marinades. It's versatile enough to use in a variety of dishes, from stews and soups to grilled meats and salads.