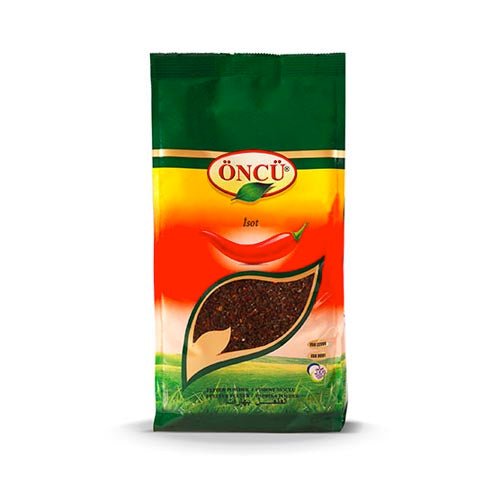 Oncu Isot Biber 400gr
Original price
$5.99
-
Original price
$5.99
If you're looking for a bold and authentic taste of Anatolian cuisine, look no further than Oncu Isot Biber. Made from premium quality dried peppers, this isot biber is a staple ingredient in many Turkish dishes, especially in the southeastern regions of Turkey.
With a deep, smoky flavor and a spicy kick, Oncu Isot Biber is perfect for adding depth and complexity to soups, stews, and sauces. It's also great for marinating meats, adding flavor to dips and spreads, or as a table condiment for those who love a bit of heat.
This 400gr pack of Oncu Isot Biber is perfect for those who love to cook and experiment with flavors. Made from all-natural ingredients, it's free from any artificial flavors, colors, or preservatives. Add a touch of Anatolian flavor to your meals with Oncu Isot Biber!