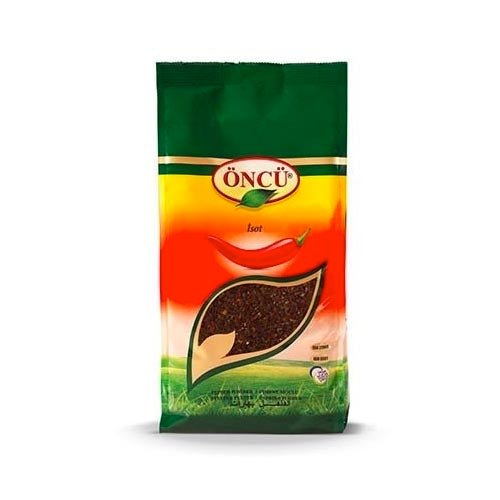 Oncu Isot 200gr
Original price
$3.99
-
Original price
$3.99
Oncu Isot 200gr is a high-quality and authentic Turkish spice that adds a rich, smoky flavor to any dish. Made from a special type of chili pepper that is grown in the city of Urfa, Turkey, this isot pepper is carefully harvested, sun-dried, and then ground into a fine powder.
With its dark color and intense aroma, Oncu Isot 200gr is perfect for adding depth and complexity to your favorite recipes. Whether you're making a spicy marinade for grilled meats, a flavorful rub for roasted vegetables, or a savory sauce for pasta, this isot pepper is sure to take your dishes to the next level.
Not only does Oncu Isot 200gr taste delicious, but it's also packed with nutritional benefits. It's loaded with antioxidants and anti-inflammatory compounds that can help boost your immune system and improve your overall health.