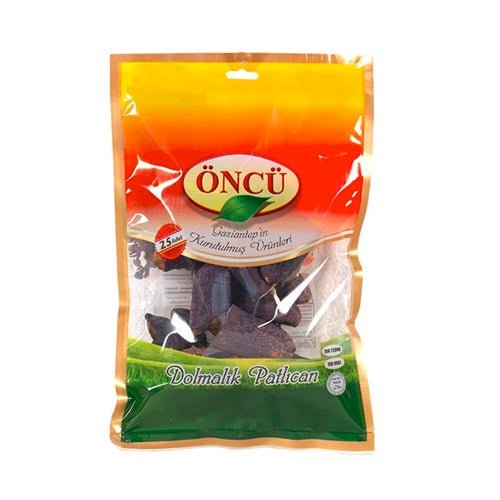 Oncu Dried Eggplant 25PC
Original price
$5.49
-
Original price
$5.49
Oncu Dried Eggplant 25PC
Oncu Dried Eggplant, the perfect addition to any kitchen! These dried eggplants are carefully selected and dried using traditional methods to retain their flavor and nutritional value.
Each pack contains 25 pieces of high-quality dried eggplants, perfect for making a variety of delicious and healthy dishes. Whether you're making a traditional Turkish eggplant stew, or adding them to soups and casseroles, Oncu Dried Eggplant is a versatile ingredient that will add a unique flavor to any meal.
Not only are they delicious, but Oncu Dried Eggplant is also packed with essential nutrients like fiber, vitamins, and minerals. Plus, they are low in calories and fat, making them a healthy choice for anyone looking to maintain a balanced diet.
Oncu Dried Eggplant is easy to prepare and can be used in a variety of ways. Simply soak them in warm water for 20-30 minutes, and they will rehydrate and become ready to use. They can be used as a substitute for fresh eggplants in any recipe, or simply eaten as a healthy and tasty snack.
These dried eggplants come from the trusted brand Oncu, which is known for its commitment to quality and authenticity. Plus, with its convenient packaging, Oncu Dried Eggplant is easy to store and keep on hand for whenever you need it.
So why wait? Try Oncu Dried Eggplant today and experience the unique flavor and nutritional benefits of this traditional Turkish ingredient!