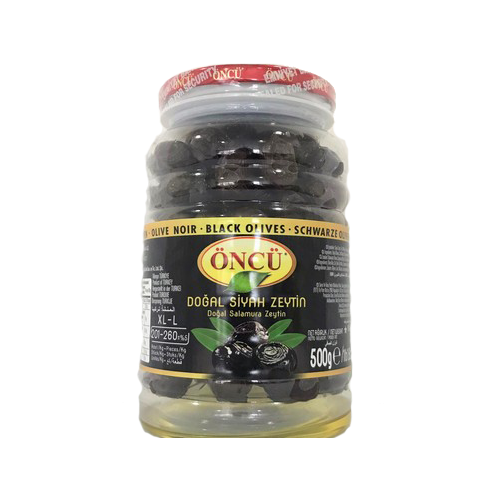 Oncu Black Olives XL-L 500gr
Original price
$6.99
-
Original price
$6.99
Oncu Black Olives XL-L 500gr
Enjoy the delicious and bold flavor of Oncu Black Olives XL-L in a convenient 500g pack. These olives are harvested from the finest olive trees, and each one is carefully sorted and packed to ensure the highest quality and taste.
Oncu Black Olives XL-L are plump, juicy, and bursting with flavor, making them a versatile and tasty ingredient for salads, sandwiches, pasta dishes, and more. Plus, they are packed with essential nutrients and antioxidants, making them a healthy addition to any meal.
With a generous 500g pack, Oncu Black Olives XL-L are perfect for smaller households, or for adding to your favorite recipes. They are also easy to store, ensuring that you always have a delicious and healthy snack on hand.
Whether you're a fan of black olives or looking to try something new, Oncu Black Olives XL-L are the perfect choice. So why wait? Add them to your cart today and experience the bold and delicious taste of these premium olives.