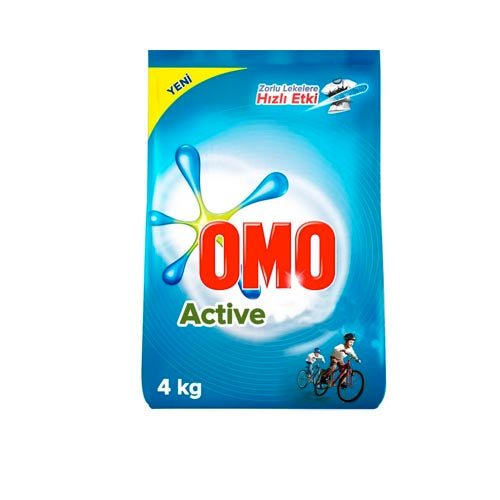 OMO Matic Powder Active 4kg
Original price
$16.99
-
Original price
$16.99
OMO Matic Powder Active 4kg
OMO Matic Powder Active is a powerful and effective laundry detergent that's specially designed to tackle tough stains and keep your clothes looking clean and fresh. With its unique blend of active ingredients, this detergent is capable of removing even the most stubborn stains, including oil, grease, dirt, and grime.
Formulated with advanced technology, OMO Matic Powder Active is suitable for all types of washing machines, including high-efficiency machines, and it's gentle on all types of fabrics, including delicate fabrics like silk and wool. This detergent is also suitable for use in both hot and cold water, making it a versatile and convenient choice for all your laundry needs.
OMO Matic Powder Active is easy to use, simply add it to your washing machine along with your dirty laundry, and let it work its magic. Its powerful formula will penetrate deep into the fabric fibers, lifting dirt and stains from your clothes, leaving them looking and smelling fresh and clean.
So if you're looking for a laundry detergent that's tough on stains and gentle on your clothes, look no further than OMO Matic Powder Active. With its powerful formula and versatile use, it's the perfect choice for busy households that need reliable and effective laundry cleaning. Try it out today and see the difference it can make in your laundry routine!