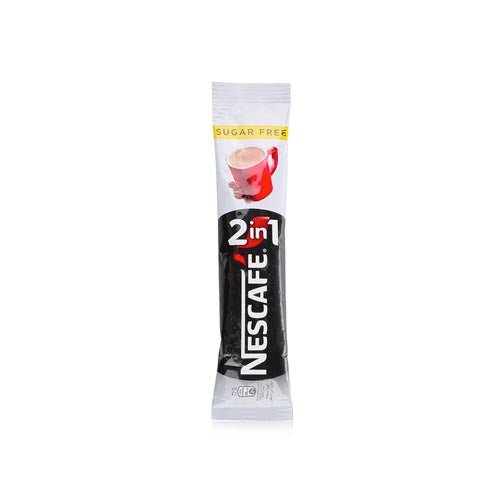 NESCAFE 2IN1 SUGARFREE
Original price
$0.49
-
Original price
$0.49
Nescafe Sugarfree
Are you looking for a delicious and convenient way to enjoy your coffee on-the-go without the added sugar? Look no further than NESCAFE 2IN1 Sugarfree! Our instant coffee mix is the perfect solution for those who crave the rich, smooth taste of coffee without the added sweetness.
NESCAFE 2IN1 Sugarfree is made from a blend of high-quality coffee beans and milk, delivering a deliciously creamy and flavorful cup of coffee with every sip. Our sugar-free recipe makes it a great choice for those who are watching their sugar intake or who prefer a less-sweet coffee experience.
Each packet of NESCAFE 2IN1 Sugarfree is pre-measured for your convenience, making it easy to enjoy a delicious cup of coffee anytime, anywhere. Simply add hot water to the packet and stir for a smooth and satisfying coffee experience.
At NESCAFE, we are committed to providing our customers with the highest quality products. That's why our 2IN1 Sugarfree is made from only the finest ingredients, and is free from any artificial flavors or colors.
So why wait? Treat yourself to the rich and creamy taste of NESCAFE 2IN1 Sugarfree today and experience the convenience of instant coffee without the added sugar. Order now and discover why NESCAFE is a trusted brand among coffee lovers around the world!