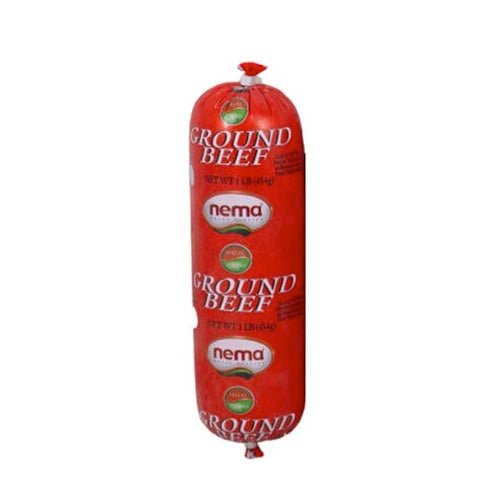 NEMA GROUND BEEF 1lb
Sold out
Original price
$7.49
-
Original price
$7.49
NEMA GROUND BEEF 1lb - Premium Quality Meat for Your Favorite Dishes!
Looking for high-quality ground beef for your next meal? Look no further than NEMA GROUND BEEF! Made with premium quality beef, this meat is the perfect choice for your favorite recipes, whether it's tacos, spaghetti, or burgers.
Each 1lb package of NEMA GROUND BEEF is carefully selected and ground to ensure maximum flavor and tenderness. With no added hormones, antibiotics, or preservatives, you can feel good about serving this meat to your family and friends.
Whether you prefer your beef rare or well-done, NEMA GROUND BEEF is versatile and easy to cook, making it the perfect choice for busy weeknights or weekend barbecues. Plus, it is gluten-free and keto-friendly, making it a great option for those with dietary restrictions.
So why wait? Order your NEMA GROUND BEEF today and take the first step in creating a delicious and healthy meal for your loved ones. With its premium quality and unbeatable flavor, NEMA GROUND BEEF is sure to become a staple in your kitchen!