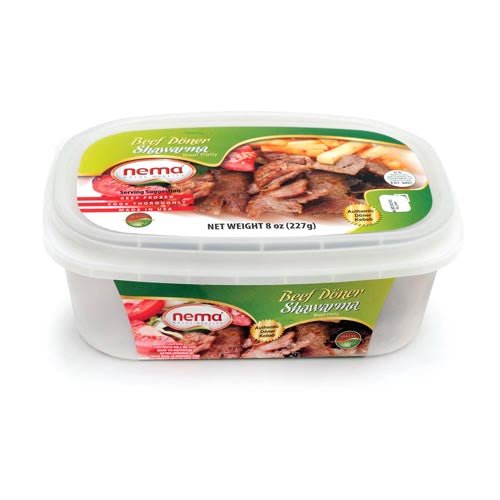 NEMA DONER SHAWURMA 8 OZ
Original price
$10.59
-
Original price
$10.59
NEMA DONER SHAWURMA 8 OZ - Authentic and Flavorful Mediterranean Delight!
Experience the taste of the Mediterranean with NEMA DONER SHAWURMA! Made with premium quality beef and lamb, this authentic Turkish dish is a flavorful and satisfying meal that will transport your taste buds to the streets of Istanbul.
Each 8 oz package of NEMA DONER SHAWURMA is made with a special blend of herbs and spices, giving it a unique and delicious flavor that is sure to impress. Whether you grill it, sauté it, or bake it, this savory meat will make a great addition to any meal.
With no added hormones, antibiotics, or preservatives, you can enjoy NEMA DONER SHAWURMA with confidence, knowing that you are getting a healthy and nutritious meal. Plus, it is gluten-free and keto-friendly, making it a great option for those with dietary restrictions.