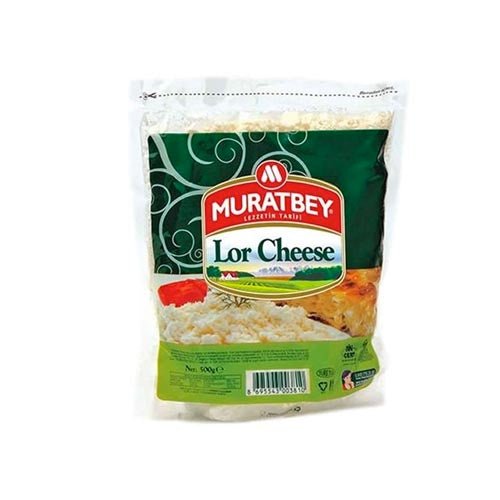 Muratbey Lor Cheese 500gr
Original price
$6.49
-
Original price
$6.49
Muratbey Lor Cheese 500gr
Muratbey Lor Cheese is a must-try for anyone who loves high-quality and delicious cheeses. Made using only the finest ingredients and traditional preparation methods, this 500-gram cheese is the perfect addition to any meal.
What sets Muratbey Lor Cheese apart is its unique flavor and texture. This cheese has a mild, slightly tangy taste that pairs perfectly with a variety of dishes. Its soft and crumbly texture makes it easy to add to salads, omelets, and sandwiches, while also making it a great choice for spreading on crackers or bread.
In addition to its great taste and texture, Muratbey Lor Cheese is also a healthy choice. It's a good source of protein and calcium, and because it's made with all-natural ingredients and no preservatives or additives, you can feel good about serving it to your family and friends.
So if you're looking for a versatile and delicious cheese to add to your meals, be sure to try Muratbey Lor Cheese. With its unique flavor, soft texture, and nutritional benefits, it's a product that's sure to become a staple in your kitchen.