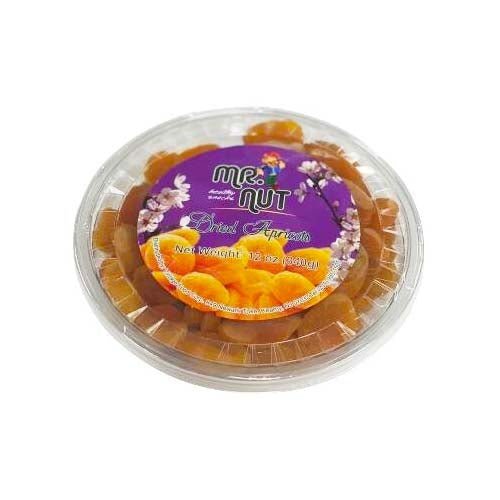 Mr. Nut Dried Apricot 1lb
Original price
$7.49
-
Original price
$7.49
Mr. Nut Dried Apricot 1lb
Looking for a delicious and nutritious snack to add to your pantry? Look no further than Mr. Nut Dried Apricots! Made from the finest quality apricots, these dried fruits are packed with essential vitamins and minerals and offer a sweet and satisfying flavor that's perfect for any time of day.
With its convenient 1lb size, Mr. Nut Dried Apricots are perfect for snacking, baking, or adding to your favorite dishes. These dried fruits are a great source of fiber and antioxidants, making them a healthy choice that will help keep you feeling full and satisfied.
Whether you're looking for a quick snack on the go or a tasty ingredient to add to your cooking, Mr. Nut Dried Apricots are the perfect choice. So why wait? Add Mr. Nut Dried Apricots to your cart today and enjoy the delicious taste and nutritional benefits of this healthy and tasty snack!