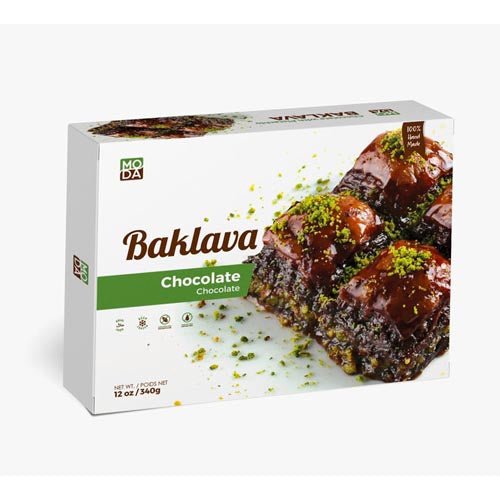 Moda Baklava w/Chocolate 12oz
Original price
$11.89
-
Original price
$11.89
Moda Baklava w/Chocolate 12oz
Indulge in the rich and decadent flavor of Moda Baklava with Chocolate, a delicious twist on the traditional Turkish pastry.
Crafted with the finest quality ingredients, this baklava features layers of flaky phyllo dough, filled with chopped nuts and sweetened with honey syrup, and drizzled with decadent chocolate. The result is a delicious and irresistible treat that is perfect for any occasion.
With its convenient 12oz size, Moda Baklava with Chocolate is the perfect addition to any dessert spread or as a sweet snack to satisfy your cravings. So why wait? Treat yourself to the rich and indulgent flavor of Moda Baklava with Chocolate today!