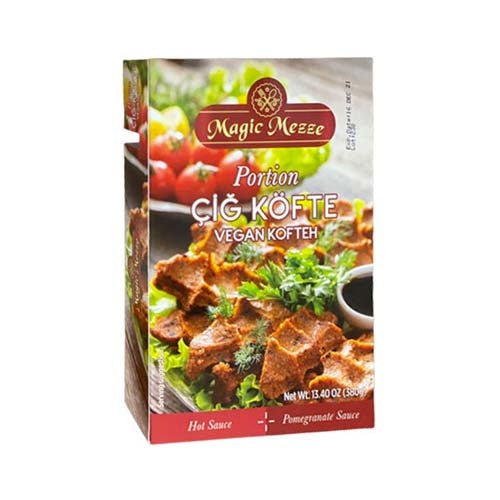 MM Cig Kofte 400gr
Original price
$5.99
-
Original price
$5.99
MM Cig Kofte 400gr
Looking for a delicious and healthy snack option? Look no further than MM Cig Kofte, a mouth-watering blend of bulgur wheat, spices, and herbs packed into a convenient 400g package.
Made with the highest quality ingredients, this traditional Turkish snack is a tasty and nutritious alternative to traditional snack foods. And with its convenient size, it's perfect for sharing with family and friends or as a quick and easy snack on-the-go.
Whether you're a fan of spicy and savory flavors or just looking for a healthier snack option, MM Cig Kofte is sure to delight your taste buds and satisfy your cravings. So why wait? Add a touch of spice to your snacking with MM Cig Kofte today!