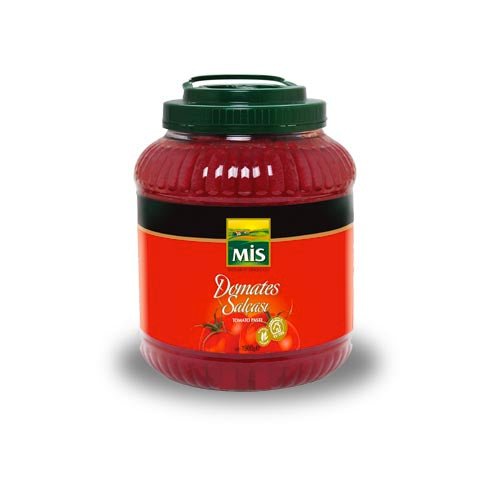 MIS TOMATO PASTE 1900GR
Original price
$12.49
-
Original price
$12.49
MIS TOMATO PASTE 1900GR
Take your cooking to the next level with MIS Tomato Paste, a rich and flavorful blend of ripe tomatoes packed into a convenient 1900g container.
Crafted with the freshest ingredients, this tomato paste is the perfect addition to your favorite dishes, adding a bold and tangy flavor to everything from soups and stews to pasta sauces and more. And with its large size, it's perfect for home cooks who want to cook in bulk or for catering purposes.
Whether you're a fan of rich and tangy tomato flavors or just looking to add some extra depth to your cooking, MIS Tomato Paste is sure to impress your taste buds and elevate your dishes to new heights. So why wait? Add some richness to your meals with the bold and flavorful MIS Tomato Paste today!