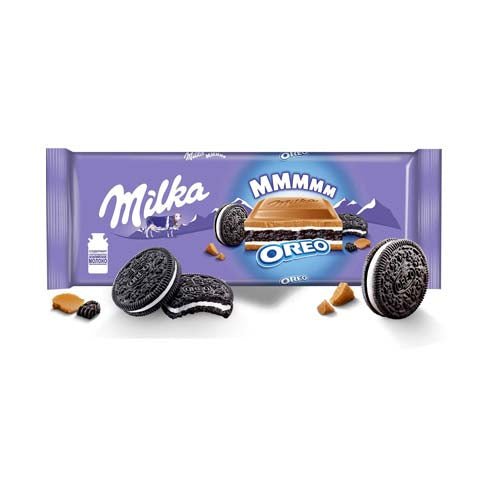 Milka Oreo 300gr
Original price
$4.99
-
Original price
$4.99
Milka Oreo 300gr
Looking for a delicious and indulgent treat? Look no further than Milka Oreo Chocolate, a mouth-watering combination of smooth milk chocolate and crunchy Oreo biscuit pieces.
Made with the finest ingredients, this chocolate bar is the perfect balance of rich and creamy, with a satisfying crunch that will leave your taste buds craving more. With 300g of pure indulgence, it's perfect for sharing with friends and family, or simply enjoying as a guilt-free snack whenever you need a sweet pick-me-up.
Whether you're a fan of classic milk chocolate or a lover of Oreo cookies, this Milka Oreo Chocolate bar is sure to delight your senses and satisfy your cravings. So why wait? Treat yourself to a taste of pure chocolate bliss today!