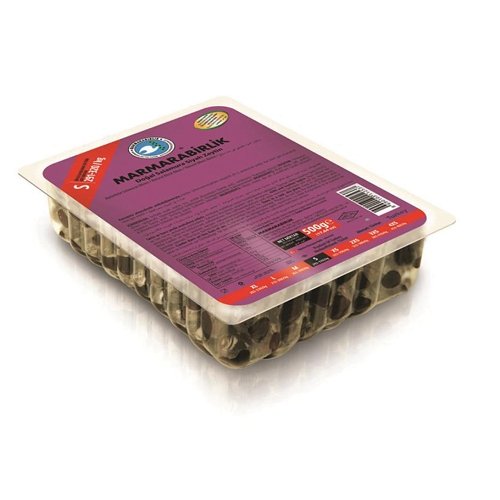 MB GEMLIK BLACK OLIVES HUSUSI 5
Original price
$3.99
-
Original price
$3.99
If you're looking for a premium quality olive that is packed with flavor and nutrition, look no further than MB Gemlik Black Olives Hususi 5. These olives are hand-selected from the finest sources and packed with care to ensure maximum freshness and taste.
Each olive is carefully processed using traditional methods, resulting in a rich and distinctive taste that will tantalize your taste buds. These olives are cured in brine to enhance the flavor and texture, creating a savory and delicious taste that will elevate any dish.
MB Gemlik Black Olives Hususi 5 are perfect for adding flavor and nutrition to your meals. Whether you're making a salad, sandwich, pasta, or pizza, these olives are the perfect addition. Their bold, tangy flavor pairs perfectly with a variety of ingredients, making them a versatile addition to any kitchen.
Not only are these olives delicious, but they are also packed with health benefits. They are a great source of healthy fats, antioxidants, and other nutrients, making them a nutritious and satisfying snack.