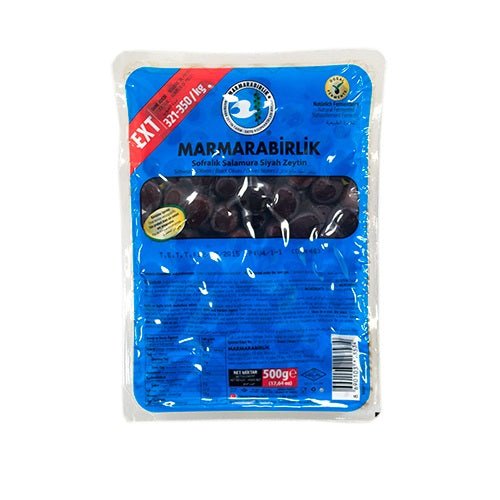 MB Black Olives Ext 500g Vacuum
Original price
$4.99
-
Original price
$4.99
Looking for a delicious and healthy way to add some Mediterranean flavor to your favorite meals? Look no further than MB Black Olives Ext 500g Vacuum! Our premium quality black olives are carefully selected for their rich and bold flavor, making them the perfect addition to salads, pizzas, pastas, and more.
Our black olives are plump and juicy, with a perfect balance of sweetness and saltiness that's sure to satisfy your taste buds. With their bold and distinctive flavor, our olives are perfect for adding a touch of Mediterranean flair to your cooking.
At MB, we're committed to providing our customers with the very best in taste and quality. Our olives are carefully handpicked and packaged in a vacuum-sealed bag, ensuring that they retain their freshness and flavor for longer.
So why settle for ordinary olives when you can indulge in the delicious taste of MB Black Olives Ext 500g Vacuum? Our generous sized bag is perfect for sharing with family and friends, or for keeping on hand for all your cooking and snacking needs. Try it today and experience the ultimate in olive perfection!