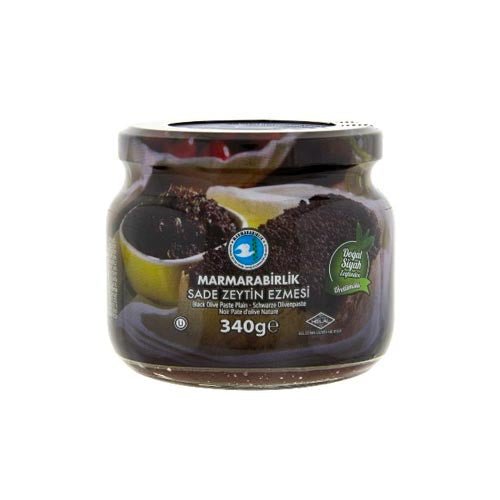 MB BLACK OLIVE PASTE 340GR GLASS
Original price
$2.79
-
Original price
$2.79
MB BLACK OLIVE PASTE 340GR GLASS
Looking for a delicious and convenient way to add some Mediterranean flavor to your favorite dishes? Look no further than MB BLACK OLIVE PASTE 340GR GLASS! Our premium quality black olive paste is made from carefully selected olives, creating a rich and flavorful paste that's perfect for spreading on bread, crackers, or adding to your favorite recipes.
Our black olive paste is smooth and creamy, with a perfect balance of sweetness and saltiness that's sure to satisfy your taste buds. With its bold and distinctive flavor, our paste is perfect for adding a touch of Mediterranean flair to your cooking.
At MB, we're committed to providing our customers with the very best in taste and quality. Our olive paste is made using only the freshest and highest quality ingredients, with no additives or preservatives, ensuring that you get a truly authentic taste in every bite.
So why settle for ordinary spreads when you can indulge in the delicious taste of MB BLACK OLIVE PASTE 340GR GLASS? Our generously sized glass jar is perfect for keeping on hand for all your cooking and snacking needs. Try it today and experience the ultimate in olive paste perfection!