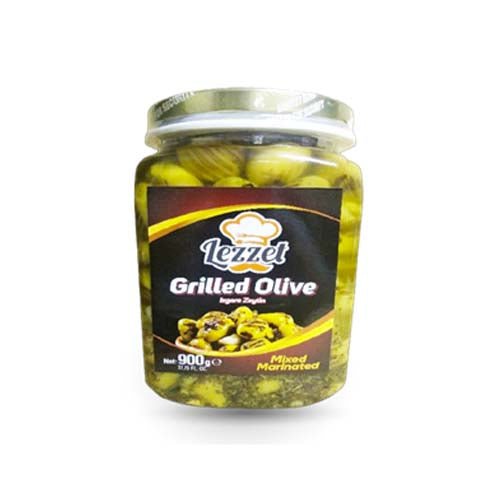 Lezzet Green Grill Olives 900gr
Sold out
Original price
$9.99
-
Original price
$9.99
Lezzet Green Grill Olives 900gr
Indulge in the irresistible taste of Lezzet Green Grill Olives! Made from premium quality olives, these olives are marinated in a delicious blend of herbs and spices, then grilled to perfection. The result is a tangy and savory flavor that will leave you wanting more.
This 900-gram jar of Lezzet Green Grill Olives is perfect for sharing with friends and family or for keeping on hand for snacking. Enjoy them as a healthy snack, add them to your favorite recipes, or serve them as part of an appetizer platter. With their rich flavor and satisfying texture, these olives are sure to be a hit at your next gathering.
Made with all-natural ingredients and free from artificial flavors and preservatives, Lezzet Green Grill Olives are a delicious and healthy choice for anyone who loves olives. Try them today and discover the irresistible taste of Lezzet!