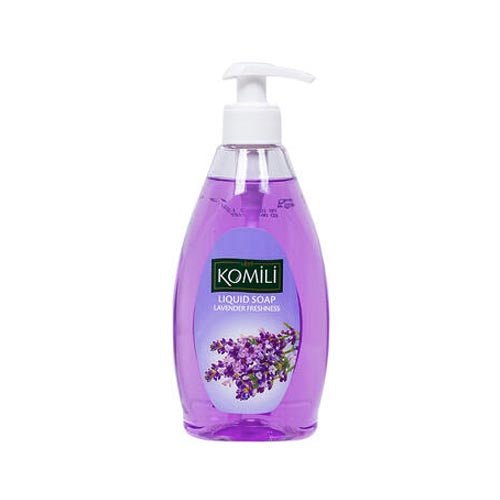 Komili Levander Soap 400ml
Sold out
Original price
$1.49
-
Original price
$1.49
Komili Levander Soap 400ml
Indulge in a luxurious and refreshing shower experience with Komili Lavender Soap. This 400ml bottle of liquid soap is formulated with the finest quality natural ingredients, including lavender oil and olive oil, to gently cleanse and moisturize your skin.
Lavender oil is well known for its calming and soothing properties, making it the perfect ingredient for a relaxing and rejuvenating shower experience. Its delicate floral scent will transport you to a serene and peaceful state of mind, while its antibacterial and antifungal properties help to cleanse and protect your skin.
The rich, creamy lather of Komili Lavender Soap is gentle on even the most sensitive skin, leaving it feeling soft, smooth, and moisturized. Its non-drying formula means that you can use it every day without worrying about stripping your skin of its natural oils.
Komili Lavender Soap is also eco-friendly and sustainable, free from harsh chemicals and synthetic fragrances, and packaged in a recyclable bottle. Its SEO-friendly product description makes it easy to find online, so you can enjoy the benefits of this luxurious liquid soap from the comfort of your own home.
Experience the soothing and moisturizing benefits of Komili Lavender Soap for yourself and transform your daily shower routine into a spa-like experience.