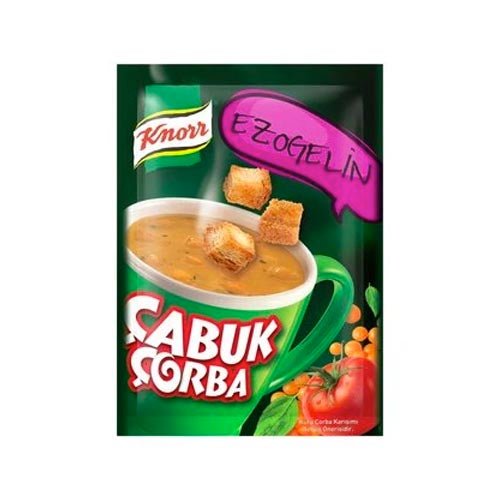 Knorr Instant Soup Ezogelin 22g
Original price
$0.99
-
Original price
$0.99
Knorr Instant Soup Ezogelin 22g
Looking for a quick and easy way to enjoy a delicious and nutritious soup? Look no further than Knorr Instant Soup Ezogelin 22g!
Made with high-quality ingredients, including red lentils, bulgur wheat, and fragrant spices, Knorr Instant Soup Ezogelin is a flavorful and satisfying soup that can be prepared in just minutes. Simply add hot water, stir, and enjoy the rich and aromatic flavors of this classic Turkish soup.
At 22g, this convenient packet of Knorr Instant Soup Ezogelin is perfect for busy individuals who want a quick and nutritious meal on-the-go. Whether you're at work, school, or traveling, this soup is a delicious and convenient way to satisfy your hunger and nourish your body.
Not only is Knorr Instant Soup Ezogelin delicious and convenient, it is also packed with nutrition. It is high in fiber, protein, and essential vitamins and minerals, making it a great choice for anyone looking to maintain a healthy and balanced diet.
So why settle for bland and boring instant soups when you can enjoy the rich and authentic flavors of Knorr Instant Soup Ezogelin? With our SEO-friendly product description, you can easily find us online and discover the convenience and flavor of this classic Turkish soup.