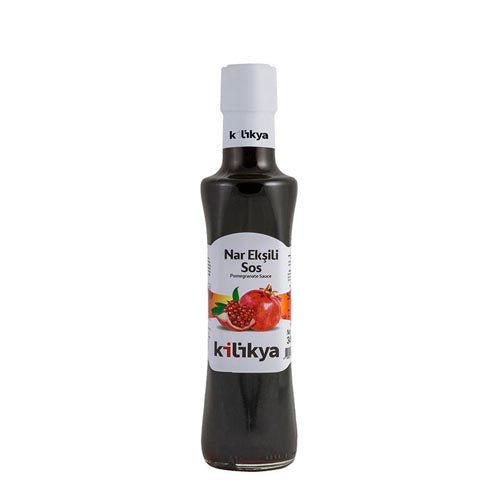 KILIKYA POMEGRANATE SAUCE 345GR
Original price
$2.99
-
Original price
$2.99
KILIKYA POMEGRANATE SAUCE 345GR
Add a burst of flavor to your meals with Kilikya Pomegranate Sauce!
Made with all-natural ingredients and authentic Turkish recipe, Kilikya Pomegranate Sauce is a delicious and healthy addition to your kitchen. Our premium quality sauce is made with 100% natural pomegranate juice, and perfectly blended with vinegar, sugar, and other traditional spices to create a tangy and sweet taste that complements a variety of dishes.
Not only is Kilikya Pomegranate Sauce delicious, it's also a great source of antioxidants and other beneficial nutrients. Our sauce is perfect for adding to salads, grilled meats, and vegetables, or as a dip for your favorite snacks.
With its convenient size, Kilikya Pomegranate Sauce is perfect for any occasion, whether you're entertaining guests or cooking a family meal. Plus, its resealable jar ensures that your sauce stays fresh and flavorful.
So why wait? Add Kilikya Pomegranate Sauce to your pantry today and experience the delicious taste and health benefits of this authentic Turkish sauce. With our SEO-friendly product description, you can easily find us online and start enjoying the tangy and sweet taste of Kilikya Pomegranate Sauce.