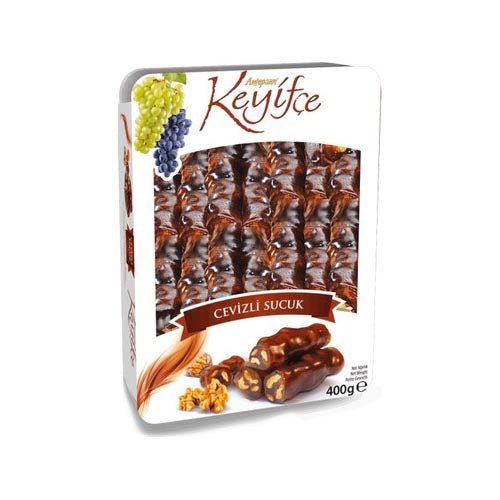 Keyifce walnut Sausage 400gr
Sold out
Original price
$7.49
-
Original price
$7.49
Keyifce walnut Sausage 400gr
Looking for a delicious and satisfying snack? Look no further than Keyifce Fitil Sucuk Pistachio!
Looking for a delicious and healthy snack option? Try Keyifce Walnut Sausage!
Our premium quality walnut sausage is made with the finest ingredients and a traditional recipe, ensuring that each bite is bursting with rich and nutty flavor. Made with high-quality walnuts and seasoned to perfection, Keyifce Walnut Sausage is a satisfying and healthy snack option.
Not only is Keyifce Walnut Sausage delicious, it's also a good source of protein, fiber, and healthy fats, making it a nutritious snack that's perfect for any time of day.
With its convenient size, Keyifce Walnut Sausage is perfect for snacking on-the-go or as a healthy addition to your favorite recipes.
So why wait? Add Keyifce Walnut Sausage to your snack collection today and experience the deliciousness and health benefits of this tasty Turkish treat. With our SEO-friendly product description, you can easily find us online and start enjoying the rich and nutty taste of Keyifce Walnut Sausage.