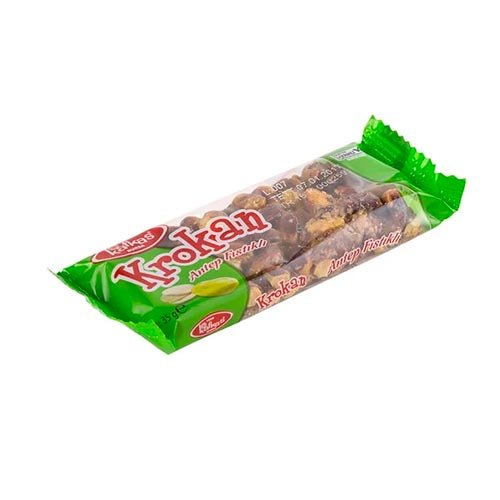 Kafkas Pistachio Krokan 35gr
Sold out
Original price
$3.49
-
Original price
$3.49
Looking for a delicious and crunchy snack that will satisfy your sweet tooth? Look no further than Kafkas Pistachio Krokan! Our 35gr pack of premium quality Krokan is the perfect way to indulge in a satisfying and flavorful snack.
Made with high-quality ingredients and a time-honored recipe, our Pistachio Krokan is the perfect balance of sweetness and crunch. With its combination of caramelized sugar, roasted pistachios, and crunchy texture, it's a treat that's hard to resist.
Not only is Kafkas Pistachio Krokan delicious, it's also made with the finest ingredients and no artificial flavors or preservatives. So you can enjoy your snack with peace of mind.
With its convenient 35gr size, our Pistachio Krokan is perfect for on-the-go snacking or as a sweet treat to share with friends and family.
So why wait? Add Kafkas Pistachio Krokan to your snack collection today and experience the delightful taste and texture of this Turkish specialty. With our SEO-friendly product description, you can easily find us online and start enjoying the deliciousness of Pistachio Krokan.