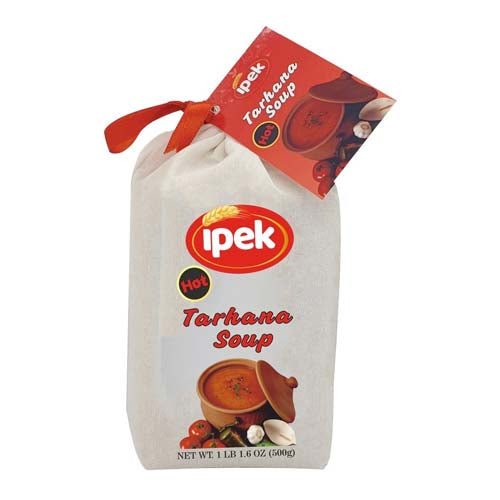 Ipek Tarhana Hot 500gr
Original price
$4.99
-
Original price
$4.99
Ipek Tarhana Hot 500gr
Looking for a spicy and flavorful addition to your pantry? Look no further than Ipek Tarhana Hot! Our 500g pack of traditional Turkish soup mix is the perfect way to add a touch of heat to your meals.
Made with high-quality ingredients and a time-honored recipe, our Tarhana Hot is sure to please your taste buds. Packed with nutrients and flavor, Tarhana is a staple in Turkish cuisine and has been enjoyed for generations.
Not only is Tarhana delicious, it's also incredibly versatile. Use it as a base for soup, mix it into dough for bread, or even use it as a seasoning for your favorite dishes. And with our hot flavor, it's perfect for those who love a bit of spice in their meals.
So why wait? Add Ipek Tarhana Hot to your shopping list today and experience the authentic taste of Turkish cuisine with a spicy twist. With our SEO-friendly product description, you can easily find us online and start cooking up delicious meals with our Tarhana.