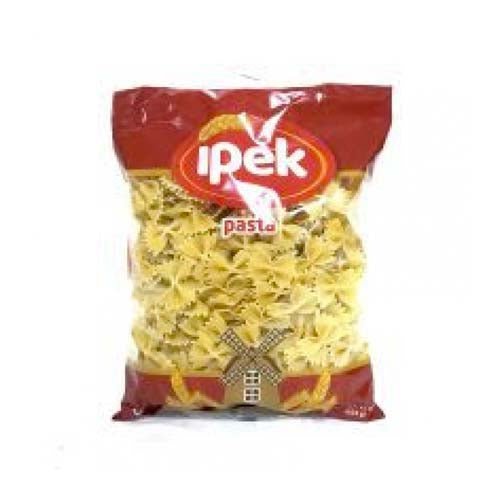 Ipek Pasta Farfalle 1lb
Original price
$1.39
-
Original price
$1.39
Ipek Pasta Farfalle 1lb
Looking for a tasty and versatile pasta option? Try Ipek Farfalle pasta! Made with high-quality durum wheat semolina, this pasta is perfect for a variety of dishes, including classic Italian favorites like pasta salads and carbonara. The unique butterfly shape of Farfalle makes it a fun and interesting addition to any meal.
Ipek Farfalle pasta is made with 100% durum wheat semolina, which ensures a firm texture and delicious flavor. This pasta is easy to prepare and cooks up quickly, making it a great option for busy weeknights or last-minute meals.
Whether you're in the mood for a classic pasta dish or want to try something new, Ipek Farfalle pasta is a great choice. Plus, with its convenient 1lb package, you'll have plenty of pasta to feed your family or guests. Try Ipek Farfalle pasta today and discover why it's a favorite among pasta lovers!