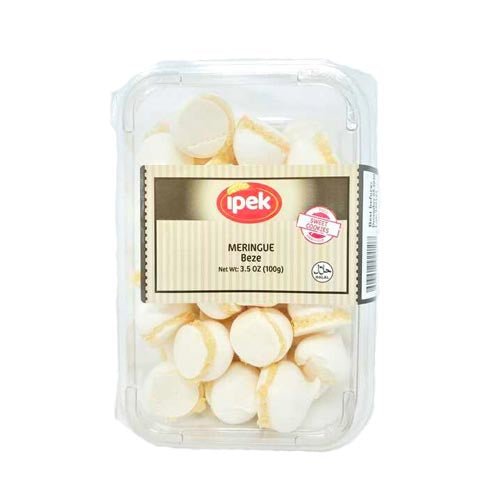 Ipek Meringue (Beze) 100gr
Original price
$3.99
-
Original price
$3.99
Ipek Meringue (Beze) 100gr
Looking for a sweet and delicious treat to satisfy your cravings? Look no further than Ipek Meringue, now available at ACACIA FOOD MART.
These light and airy confections are crafted with care using only the highest quality ingredients, ensuring that each bite is bursting with flavor and texture. Each 100g package contains a generous supply of meringues, making it easy to stock up and have on hand whenever you need a sweet pick-me-up.
Whether you're enjoying Ipek Meringue on their own as a light and satisfying snack, or using them as a topping for your favorite desserts, you'll appreciate the delicious and authentic taste that these confections bring to the table.
At ACACIA FOOD MART, we're committed to offering only the finest quality products to our customers, and Ipek Meringue is no exception. So why wait? Add a pack of Ipek Meringue to your shopping cart today and experience the sweet and satisfying taste of these traditional Turkish treats for yourself.