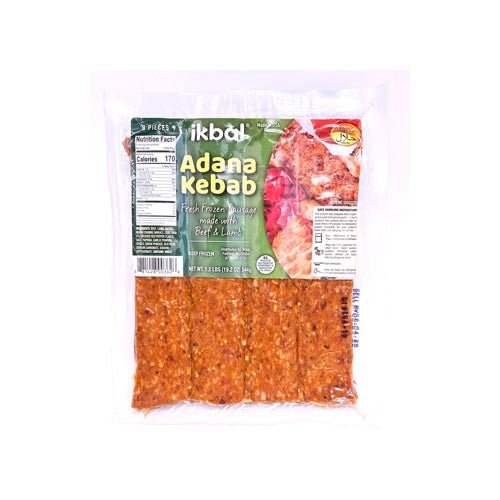 Ikbal Adana Kebab 1.2lb
Original price
$11.49
-
Original price
$11.49
Ikbal Adana Kebab 1.2lb
Indulge in the rich and savory taste of ACACIA FOOD MART's Ikbal Adana Kebab! Made from premium quality ground beef and a blend of aromatic spices, this 1.2lb kebab is sure to impress your taste buds and satisfy your hunger.
Adana kebab is a popular traditional Turkish dish that has been enjoyed for centuries. Its unique blend of spices and tender meat make it a flavorful and hearty meal that is perfect for any occasion.
With its convenient size, ACACIA FOOD MART's Ikbal Adana Kebab is perfect for sharing with friends and family. Whether you grill it outdoors or cook it indoors, this kebab is sure to be a crowd-pleaser.
Not only does this kebab taste great, but it's also a healthy choice for anyone looking to fuel their body with essential protein and nutrients. And with its easy-to-use packaging, it's simple to store and prepare.
So why wait? Add ACACIA FOOD MART's Ikbal Adana Kebab 1.2lb to your cart today and experience the delicious taste and quality of this authentic Turkish dish.