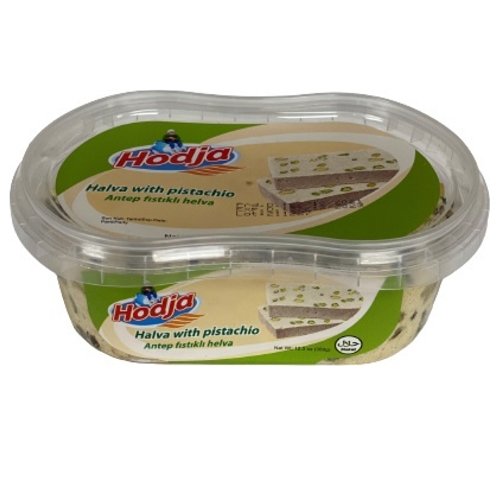 Hodja Pistachio Halva Lux 350gr
Original price
$4.99
-
Original price
$4.99
Hodja Pistachio Halva Lux 350gr
Indulge in the rich, nutty flavor of Hodja Pistachio Halva Lux. Made with premium quality pistachios, this halva is a perfect treat for those with a sweet tooth. The luxurious texture of the halva is sure to delight your taste buds, and the addition of pistachios gives it a unique and irresistible flavor.
This 350g pack of Hodja Pistachio Halva Lux is perfect for sharing with your family and friends. The halva is carefully crafted using traditional techniques, ensuring that you get the authentic taste of Turkish halva. Enjoy it as a snack, dessert, or even as a topping for your breakfast toast.
At Acacia Food Mart, we take pride in offering only the finest quality products to our customers. Our Hodja Pistachio Halva Lux is made using only the best ingredients and is sure to satisfy your sweet cravings. Try it today and experience the irresistible taste of this classic Turkish treat.