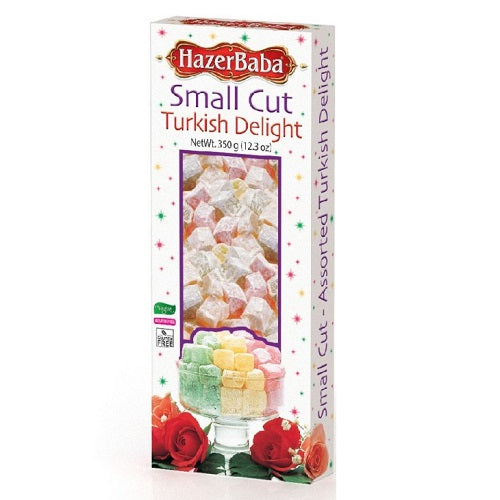 HB SMALL CUT 350g
Sold out
Original price
$7.89
-
Original price
$7.89
HB SMALL CUT 350g
Looking for a delicious and convenient way to enjoy the authentic taste of Turkish delight? Look no further than HB Small Cut, a premium quality sweet treat that is perfect for snacking, sharing, or gifting.
This 350g pack contains bite-sized pieces of Turkish delight that are made with natural ingredients and infused with delightful flavors such as rose, lemon, orange, and mint. Each piece is soft, chewy, and bursting with flavor, offering a taste sensation that is sure to please your taste buds.
HB is a trusted brand that has been making Turkish delight for generations, using time-honored recipes and techniques to create the perfect texture and flavor. Their Small Cut pack is a testament to their commitment to quality and excellence, offering a convenient and delicious way to enjoy this beloved sweet.
Whether you're looking for a sweet snack to enjoy with your coffee, a special treat to share with friends and family, or a unique gift for a loved one, HB Small Cut is a great choice. The resealable packaging ensures that your Turkish delight stays fresh and flavorful, making it perfect for on-the-go snacking or for indulging in at home.
Order your 350g pack of HB Small Cut today and experience the delightful taste and texture of this classic Turkish delight.