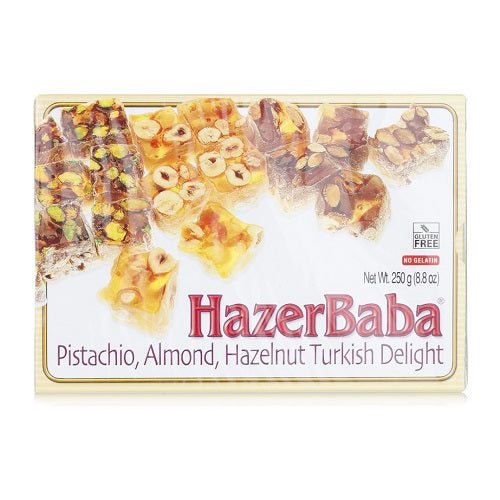 HB Pist. Alm. Haz. 250gr
Sold out
Original price
$6.99
-
Original price
$6.99
Experience the rich and nutty flavors of HB Pistachio Almond Hazelnut, a delicious and healthy snack that will satisfy your cravings! This 250g pack contains a mixture of premium quality nuts, including pistachios, almonds, and hazelnuts, roasted to perfection and lightly salted for the perfect balance of flavor.
HB is a trusted brand that has been producing high-quality nuts and snacks for years, using only the finest ingredients and innovative techniques. Their Pistachio Almond Hazelnut pack is a perfect example, offering a unique and irresistible taste experience that will leave you wanting more.
These mixed nuts are a rich source of protein, fiber, and healthy fats, making them a perfect snack to have on-the-go or to fuel your daily activities. The combination of pistachios, almonds, and hazelnuts provides a variety of textures and flavors, adding a delicious twist to your traditional nut snack.
This 250g pack is perfect for sharing with friends and family during special occasions or for enjoying as a snack at home or at the office. The resealable packaging ensures that your mixed nuts stay fresh and crunchy for longer.
HB Pistachio Almond Hazelnut is also gluten-free, making it a perfect snack for those with dietary restrictions. Order your pack today and experience the rich and nutty flavors of this delicious and healthy snack!