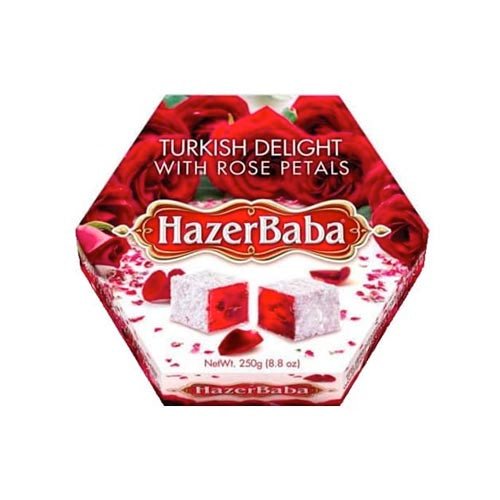 Hazerbaba Rose 250gr
Original price
$6.59
-
Original price
$6.59
Hazerbaba Rose 250gr
Experience the unique and aromatic flavor of Hazer Baba Rose! This 250g pack contains premium quality Turkish delight made with natural rose extract, carefully crafted using traditional methods. These delicate sweets are perfect for enjoying on their own or as an elegant addition to any dessert.
Hazer Baba is a trusted brand known for their high-quality ingredients and authentic recipes. Their Turkish delight is made using only the finest ingredients, including real rose extract, to create a delightful treat that is both indulgent and satisfying.
The unique flavor of Hazer Baba Rose comes from the perfect blend of sweet and floral notes. These sweets are gluten-free and vegan-friendly, making them a perfect treat for everyone to enjoy.
This 250g pack of Hazer Baba Rose is great for sharing with friends and family during special occasions or as a sweet snack to have at home or at the office. The resealable packaging ensures that your Turkish delight stays fresh for longer.
Order your pack of Hazer Baba Rose today and indulge in the unique flavor of premium quality Turkish delight that will transport you to the exotic streets of Istanbul!