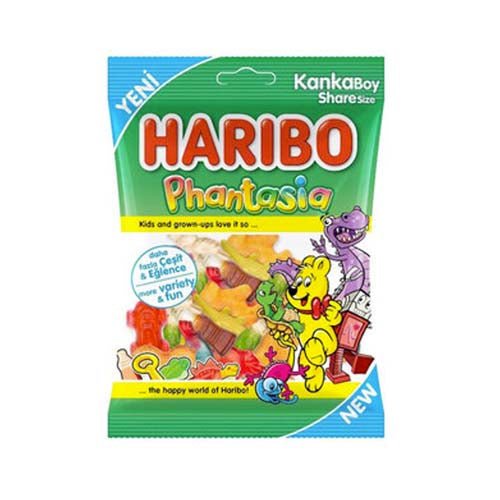 Haribo Phantasia 80gr
Original price
$1.59
-
Original price
$1.59
Haribo Phantasia 80gr
Enter a world of magical flavors with Haribo Phantasia! Each pack contains 80 grams of delicious gummy candies in a variety of fantastical shapes and flavors, including dragons, unicorns, and other mystical creatures.
These chewy, soft-textured candies are perfect for satisfying your sweet tooth and taking your taste buds on a journey to a whimsical wonderland. Whether you're at home, in the office, or on-the-go, Haribo Phantasia is the perfect snack to add a little magic to your day.
Haribo is a trusted brand known for their high-quality ingredients and strict production standards. They use only natural colors and flavors, and each candy is carefully crafted to ensure the perfect balance of sweetness and tanginess.
With their colorful shapes and delicious flavors, Haribo Phantasia is sure to be a hit with candy lovers of all ages. Share them with friends and family for a fun and flavorful experience that everyone will love.
Order your 80g pack of Haribo Phantasia today and let your imagination run wild with these delicious and whimsical gummy candies!