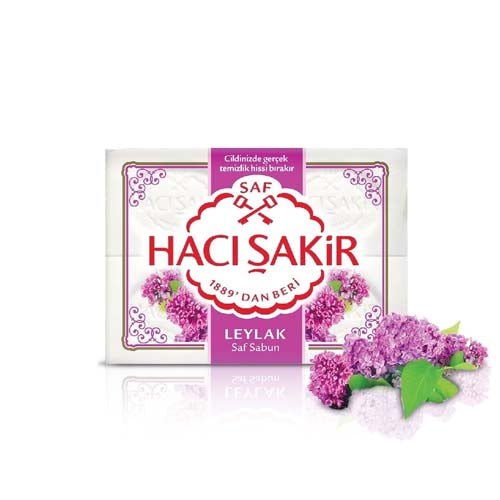 HACI SAKIR SOAP LILAC 4X150
Original price
$6.99
-
Original price
$6.99
HACI SAKIR SOAP LILAC 4X150
Indulge in the fragrant and luxurious experience of ACACIA FOOD MART's Haci Sakir Lilac Soap! Our 4X150g pack of premium soap is made with high-quality ingredients and infused with the sweet and floral scent of lilac, providing a refreshing and rejuvenating cleansing experience.
Our Haci Sakir Lilac Soap is made using traditional methods, ensuring that you get the best product possible. It's made with a blend of natural ingredients, including olive oil and coconut oil, that work together to cleanse and moisturize the skin while leaving behind a beautiful lilac fragrance.
Our natural soap is also free from harsh chemicals and artificial fragrances, making it a great option for anyone with sensitive skin. It's perfect for use on the face, hands, and body, and is suitable for all skin types.
At ACACIA FOOD MART, we are committed to providing our customers with the highest quality products at an affordable price. Our Haci Sakir Lilac Soap is no exception - it's a luxurious and indulgent soap that will leave you feeling refreshed and rejuvenated.
So why wait? Add a pack of ACACIA FOOD MART Haci Sakir Lilac Soap to your cart today and experience the beautiful fragrance and gentle cleansing properties of this amazing soap for yourself!