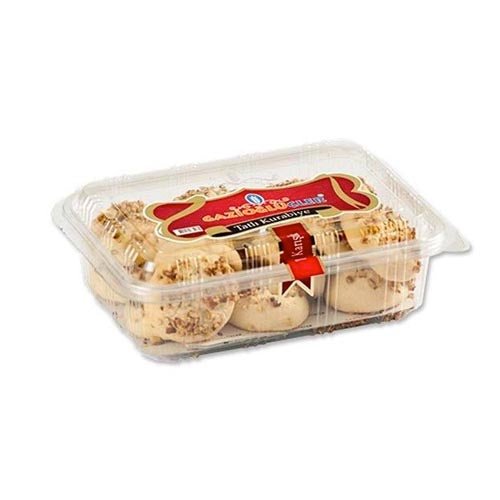 Gazioglu Sweet Cookies
Original price
$4.99
-
Original price
$4.99
Gazioglu Sweet Cookies
Looking for a sweet and indulgent treat that's perfect for any occasion? Look no further than ACACIA FOOD MART's Gazioglu Sweet Cookies! Our cookies are made with high-quality ingredients and are the perfect choice for anyone who loves a burst of sweet flavor.
Our Gazioglu Sweet Cookies are made using traditional methods, ensuring that you get the best product possible. They're made with a blend of premium flour, sugar, and butter, creating a soft and crumbly texture that melts in your mouth.
Our cookies are perfect for snacking on the go, packing in lunchboxes, or sharing with friends and family. They're also great for serving at parties and gatherings, and are sure to be a hit with guests of all ages.
At ACACIA FOOD MART, we are committed to providing our customers with the highest quality products at an affordable price. Our Gazioglu Sweet Cookies are no exception - they're a delicious and indulgent treat that everyone will love.
So why wait? Add a pack of ACACIA FOOD MART Gazioglu Sweet Cookies to your cart today and experience the sweet and unique flavor of these amazing cookies for yourself!