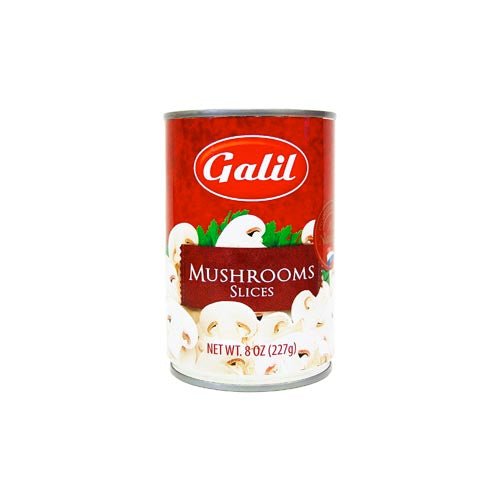 Galil Sliced Mushrooms 8oz
Original price
$2.19
-
Original price
$2.19
Galil Sliced Mushrooms 8oz
Looking for a quick and easy way to add a burst of flavor to your meals? ACACIA FOOD MART's Galil Sliced Mushrooms are the perfect solution! Our 8oz package of premium sliced mushrooms is a versatile ingredient that can be added to a wide range of dishes.
Our Galil Sliced Mushrooms are carefully selected for their quality and flavor, ensuring that you get the best product possible. They are low in calories and fat, making them a healthy choice for your diet. Mushrooms are also packed with essential nutrients such as vitamins B and D, selenium, and potassium, which support healthy brain function, immune system, and overall health.
Our sliced mushrooms are easy to prepare and can be cooked in a variety of ways to suit your taste. They are perfect for adding to stir-fries, soups, salads, and more. They also have a delicious earthy flavor that complements many different flavors and cuisines.
At ACACIA FOOD MART, we are committed to providing our customers with the highest quality products at an affordable price. Our Galil Sliced Mushrooms are no exception - they're a delicious and nutritious addition to any meal.
So why wait? Add a package of ACACIA FOOD MART Galil Sliced Mushrooms to your cart today and experience the delicious taste and health benefits of these amazing mushrooms for yourself!