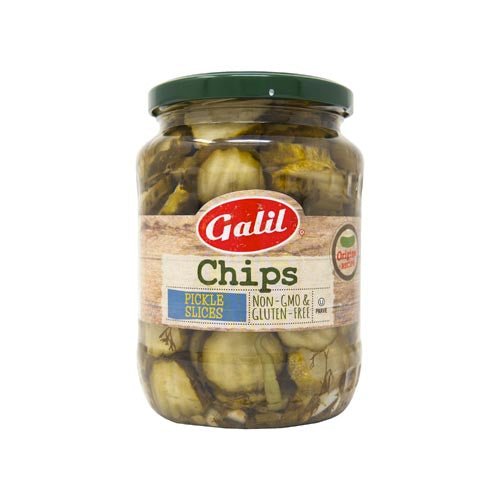 Galil Pickles-Chips 680gr
Original price
$2.39
-
Original price
$2.39
Galil Pickles-Chips 680gr
Looking for a delicious and tangy addition to your meals? Look no further than ACACIA FOOD MART's Galil Pickles-Chips! Our 680gr jar of premium pickles is a versatile ingredient that can be added to sandwiches, burgers, salads, and more.
Our Galil Pickles-Chips are carefully selected for their quality and flavor, ensuring that you get the best product possible. They are made with fresh cucumbers and pickled in a special blend of vinegar and spices, giving them a delicious tangy flavor that complements many different dishes.
Our pickles are low in calories and fat, making them a healthy choice for your diet. They are also a good source of vitamins and minerals such as vitamin K and potassium, which are important for maintaining healthy bones and blood pressure.
Our Galil Pickles-Chips are easy to use - simply add them to your favorite dishes for a burst of flavor. They're perfect for adding to sandwiches, burgers, or as a side dish to any meal.
At ACACIA FOOD MART, we are committed to providing our customers with the highest quality products at an affordable price. Our Galil Pickles-Chips are no exception - they're a delicious and healthy addition to any meal.
So why wait? Add a jar of ACACIA FOOD MART Galil Pickles-Chips to your cart today and experience the delicious taste and health benefits of these amazing pickles for yourself!