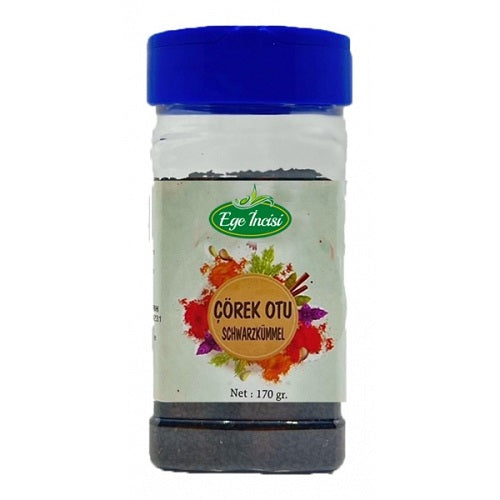 E. Incisi Black Caraway 175gr
Original price
$3.99
-
Original price
$3.99
E. Incisi Black Caraway 175gr
Looking for a new and exciting way to add flavor to your meals? Look no further than E. Incisi Black Caraway! This 175gr pack of black caraway seeds is the perfect choice for anyone looking to spice up their cooking and add a unique flavor to their dishes.
Black caraway, also known as Nigella Sativa, is a popular spice in Middle Eastern and Mediterranean cuisine. These small and flavorful seeds are known for their distinctive taste and aroma, which is often described as earthy, nutty, and slightly bitter.
E. Incisi Black Caraway is sourced from high-quality plants and carefully selected for its superior flavor and aroma. These seeds are perfect for use in a variety of dishes, from savory stews and soups to baked goods and desserts.
Not only is E. Incisi Black Caraway delicious, but it also offers a range of health benefits. These seeds are rich in antioxidants, vitamins, and minerals, and are believed to have anti-inflammatory and immune-boosting properties.
So why not try E. Incisi Black Caraway and add a new and exciting flavor to your meals? Order your 175gr pack today and start enjoying the many benefits of this delicious and nutritious spice!