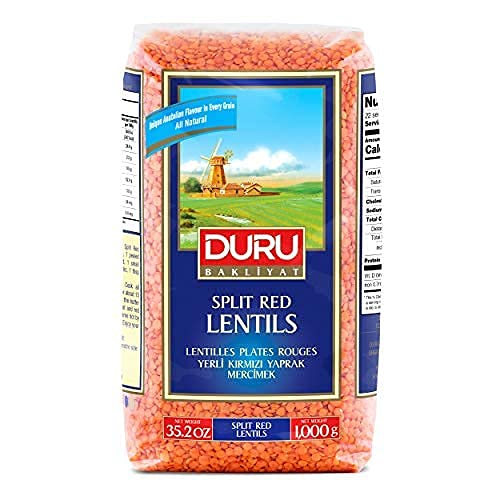 Duru Red Lentils 1kg
Original price
$6.59
-
Original price
$6.59
Duru Red Lentils 1kg
Looking for a healthy and delicious ingredient to add to your meals? Look no further than Duru Red Lentils! Packed with protein, fiber, and essential nutrients, these lentils are the perfect choice for anyone looking to incorporate more plant-based options into their diet.
At 1kg in size, this package of Duru Red Lentils is perfect for families, meal preppers, or anyone who loves to cook with lentils regularly. These lentils are easy to prepare and can be used in a variety of recipes, from soups and stews to salads and side dishes.
Not only are Duru Red Lentils nutritious and versatile, but they are also affordable and easy to find at your local grocery store. So why not add them to your next shopping list and start enjoying the many benefits of this healthy and delicious ingredient? Your taste buds and your body will thank you!